Providing Estate Planning Services for over 40 Years
Gilbert J. Rooth began his legal career in 1974 after graduating from Stetson University College of Law. He started working for attorney William P. Dunlap at his Seminole Mall law office. When Mr. Dunlap retired, Mr. Rooth continued serving the Seminole community in the same professional manner Mr. Dunlap was known for.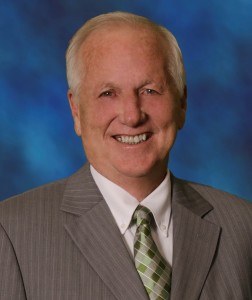 Mr. Rooth has served Seminole community for the last 40 years. He provides legal services and counseling in a variety of areas to assist his clients and their families:
Estate Planning
Last Will and Testament
Living Will
Durable Power of Attorney
Healthcare Surrogate
Living Trust
Estate Probating
Trust Administration
Mr. Rooth is a native of Buffalo, New York. He graduated in 1970 from Canisius College in Buffalo. He majored in Accounting and received his Bachelor of Science before moving to Florida to attend Stetson University College of Law.
Professional Associations and Memberships
Florida Bar Association
Association of Elder Law Attorneys (AFELA)
National Academy of Elder Law Attorneys (NAELA)
Clearwater Bar Association
As a parent to five children and a grandparent to an ever-growing number of grandchildren, Mr. Rooth provides a great deal of personal and professional knowledge to your situation. With 40 years of legal experience, Mr. Rooth will get your estate planning started on the right track with just a phone call. Call (727) 397-4768 today to schedule your estate planning conference.