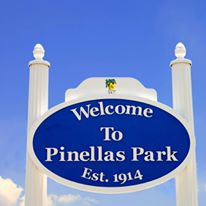 When a person is facing an extended stay in a nursing home due to their declining health we help preserve and protect your assets. The cost of nursing home care continues to rise. We provide counseling to you and your family so that you will not run out of money and the financial burden will not fall on your families' shoulders. We provide hope that the cost of long term care will not burn a hole in your life long savings.
Preserving your wealth is accomplished with the services of our Medicaid Planning Attorneys.
We can do Medicaid Planning for you or your loved one from anywhere in the State of Florida. Our primary clients live in Seminole, Largo, Pinellas Park, Clearwater, St. Petersburg, Indian Shores, Redington Beach, Palm Harbor, Dunedin, Safety Harbor, and the other surrounding cities in Pinellas County, Florida.
As we discuss Medicaid benefits with our clients, we encourage them to contact us well in advance to lay a foundation for successful Medicaid Planning. Not everyone is able to plan ahead. A substantial amount of our Medicaid Planning is with clients and their families facing a crisis situation with little time to make decisions.
Nursing home care is expensive. You have options to help cover nursing home costs but you must plan and work within the ever changing rules of Florida Medicaid in order to qualify for the benefit. The risks of failing to properly disclose or follow the rules of Medicaid could result in a financial disaster causing ineligibility for the benefit. This would mean you are private paying for the nursing home which is the complete opposite of the benefit of Medicaid Planning.
We offer the services of experienced elder law attorneys as well as the services of our Medicaid Coordinator, Shelly. In addition we collaborate with Cate McCarty, PhD, ADC, a dementia coach and consultant. Together, our team offers very personalized services and support during a stressful time.
Avoid losing out on your Florida Medicaid benefits. Don't waste your wealth, let us Medicaid Plan!! Call 727- 397-4768 today to schedule an appointment with our Medicaid attorneys. Let our attorneys build the best wealth saving Medicaid Plan to fit your needs.