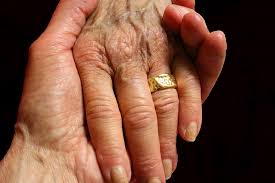 Finding the best care for an elderly parent is difficult. Paying for that care is often even more difficult and challenging. Your parent could spend every dollar they have earned. What do you do when the money runs out?
As attorneys, we help residents of Pinellas Park and other cities answer questions about nursing home care and the need for Medicaid planning. We help answer questions, such as:
– How do you afford a nursing home?
– What happens if you run out of money?
– Can you protect your assets and still get good care?
– Do my children have to pay for a nursing home if I run out of money?
Those are all great questions. Our Pinellas Park clients have raised even more questions that fit their particular situations. We help answer your nursing home and Medicaid inquiries. Our office provides individualized long-term care conferences to answer your questions and evaluate your situation to determine if asset protection and Medicaid planning are needed. Not every situation requires asset protection and Medicaid planning. An in-depth review of your medical needs and financial situation are used together to determine your legal needs.
As the attorneys helping residents of Pinellas Park, we provide you and your family with the options and you decide how best to proceed.
Long-term care and Medicaid planning can be tricky. We urge people to seek the services of an attorney for assistance and to answer your questions regarding Medicaid. An attorney looks out for your best interest and not what investment they can sell you. Take caution, avoid making a mistake that may make you ineligible for Medicaid, or may contradict your estate planning desires upon your death. You must understand every aspect of Medicaid planning before you proceed and ask questions if you do not understand something.
The Pinellas Park Medicaid planning attorneys at Rooth & Rooth, P.A. work for our clients and with their families when the situation requires. Our lawyers can help evaluate your situation and recommend some options for care and payment for that care. Oftentimes, our attorneys provide reassurance that things will be all right and that you are proceeding in the best possible manner. If you are worried about the cost of nursing home care and have questions about Medicaid planning, look no further than the attorneys at Rooth & Rooth, P.A.
Dial (727) 397-4768 and schedule your appointment and meet the Medicaid planning attorneys serving the residents of Pinellas County.